The Wonderful Austin Seven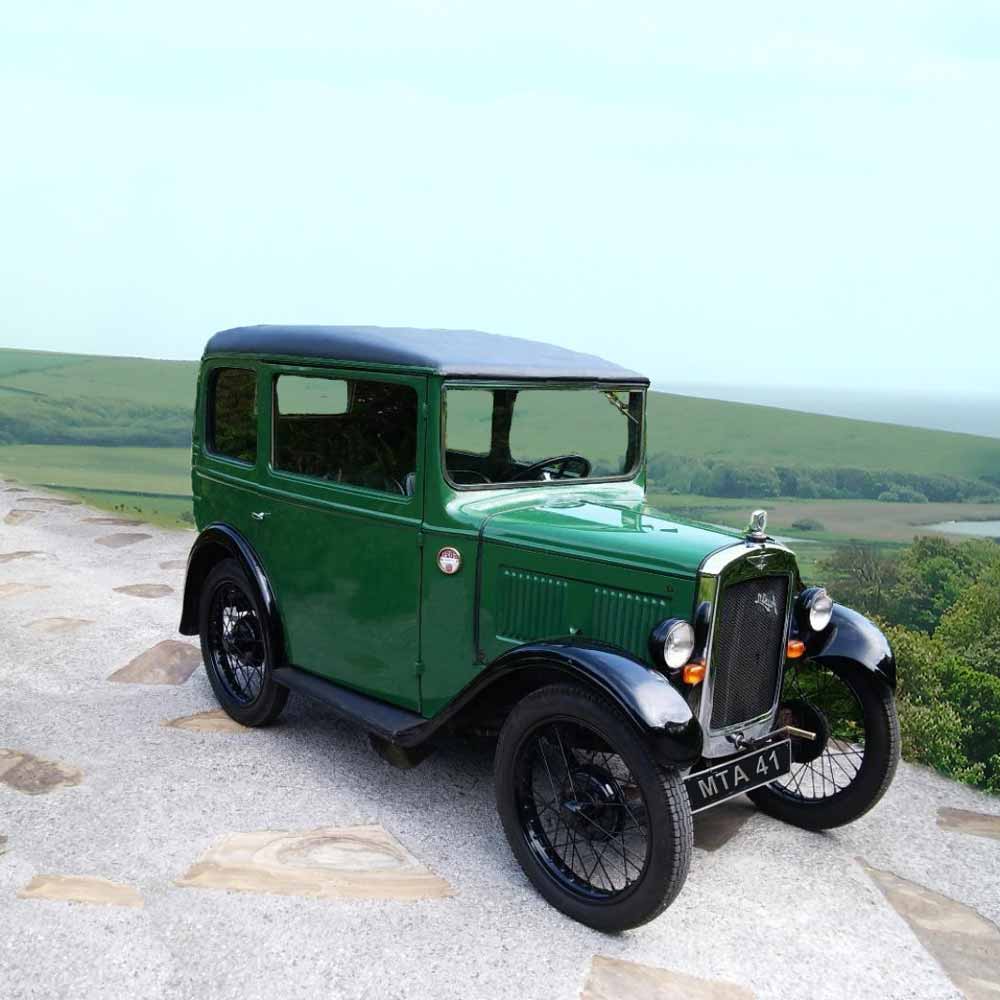 In 1920 the Austin Motor Company was in trouble. The company was in receivership and creditors were not happy. The founder Sir Herbert Austin had a plan to build a small economical car which he hoped would turn around the company's fortune; but apart from one blip the Austin Motor Company had only built large cars in the past, and the board of directors believed that they simply didn't have the expertise or the market to make money out of a small one. They could not have been more wrong.

Herbert Austin was aware that one of the main causes of the company's financial problems was a tax on large engined cars and so to him a small engined one was crucial to the company's survival.

The company had a huge workforce to pay; big wartime contracts demanded large premises and large numbers of skilled workers but after the war the contracts dried up. The premises were there, the skills were there, but what was needed was a car which would sell in large quantities.

In the face of continued opposition from his fellow board members Herbert Austin decided to press on on his own in secrecy. He was aware that so-called cycle cars which were flimsy but cheap to buy were very popular and sold well. He reasoned that a small car which could sell at a comparative price could be incredibly successful. First though he had to design it.

He recruited a young designer named Stanley Edge and together they transformed the billiard room in his house into a design studio. Austin was not an easy man to work with; but the future of the company that he founded was at stake and he had a battle on his hands with his fellow directors.

By 1922 he had succeeded in convincing them that his new creation, The Austin Seven, should go into production. Although it was a very small car, just nine feet in length, it could still seat four people, it had brakes on all four wheels, and could manage to reach a top speed of 40 mph with it's 750 cc four-cylinder engine. Austin had put a great deal of his own money into developing this car and had patented many of the innovations. In exchange for allowing the company to use his designs he received a royalty on every car that was sold; this proved to be a real money spinner for him!

In the first year of production almost 2500 cars were made and by 1939, when war stopped production, 290,000 had been built. The lightweight cycle car market was completely destroyed.

Not only did the car sell well but also a great deal of money was made from licensing it to other manufacturers, who used it as a basis for creating their own vehicles. After World War II a large number of them were converted into racing cars by economy minded drivers who modified them by fitting larger engines.

The Austin Seven almost certainly introduced more working-class people to the joys of motoring than any other before World War II.