The Magnificent Humber Super Snipe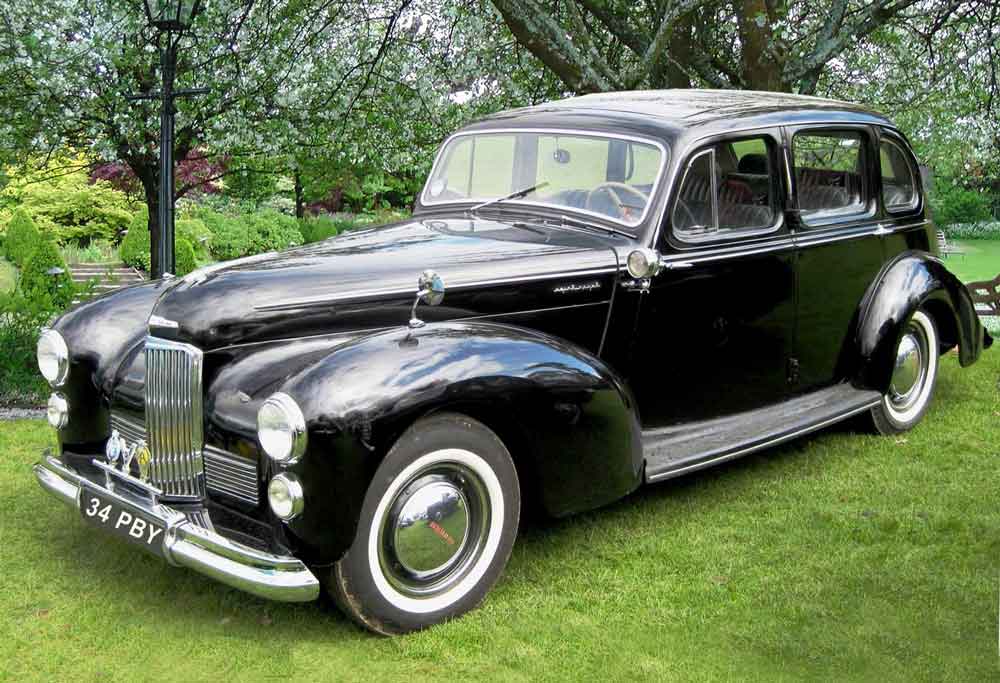 The Humber Super Snipe was a big car designed to carry around dignitaries and senior business people, and it was first brought out in 1938. It was a combination of the earlier Humber Snipe, which was powered by a three litre engine, and a four litre straight six cylinder engine which had been developed for the much larger Humber Pullman. this resulted in a very powerful vehicle for it's day, with plenty of low-down pulling power and a top speed of 79 mph. Despite it's large size and power it was relatively inexpensive to buy.

It seemed that no sooner had it gone on sale then World War II broke out and production of cars for civilian use was banned by the government. However there was still a need for cars to serve the military and so production of the Super Snipe continued.

Operating in war zones is a severe test of a car's capability and the Super Sniper proved itself to be well up to the task. No less a person than Field Marshal Bernard Montgomery had the use of one from 1942 throughout his North African campaign, and the same car faithfully served Sir Oliver Leese in Italy. By then Monty was involved in the invasion of Europe for which he had the use of another Super Snipe in which he covered over 60,000 miles, some of it over very rough terrain indeed.

This was one very tough car. Minor modifications were made to it for military use; for instance stronger springs stiffened up the suspension and the bodywork was shortened at the rear to make it easier for the car to be driven up a loading ramp. Fatter low-pressure tyres were fitted because of the poorer quality surfaces that the car was expected to have to drive on. The Army loved it; one officer in particular in East Africa was full of praise for the fact that he had covered 48,000 miles in one over the most terrible roads imaginable.

Both of the cars that Monty used during the war; nicknamed 'Old Faithful' and 'Victory'; were preserved in the National Army Museum and the Coventry Transport Museum respectively.

After the war production restarted using virtually the same specifications as in 1938. It was still tough and dependable; but thirsty! Several new series were introduced until the old warhorse was pensioned off in 1952. Nevertheless assembly still continued in other parts of the world for several more years.