Magnificent McLaren F1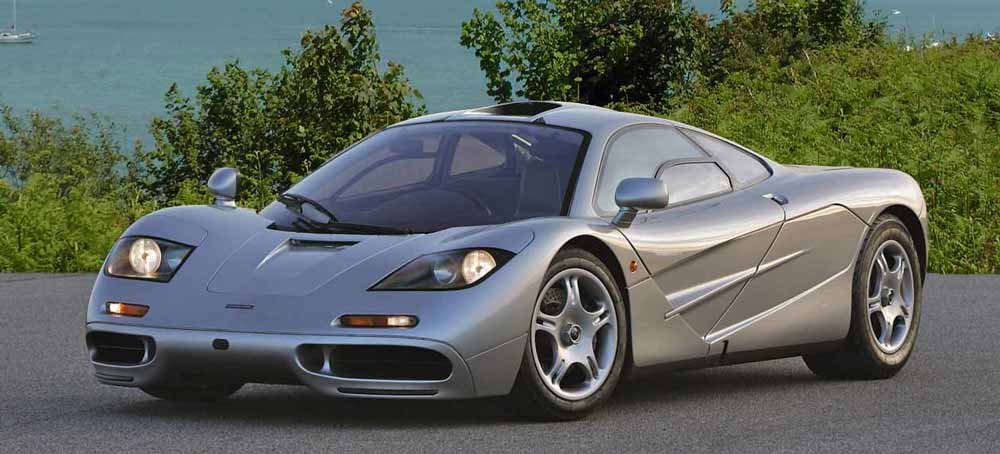 South African born Gordon Murray, a designer of Formula One racing cars, had the ultimate challenge; to create the finest possible supercar with no expense spared. He set to this task with maximum enthusiasm and his plans were announced in 1990; this would be the fastest production car in the world and yet it would be gentle enough to drive through city traffic. He not only succeeded spectacularly with the McLaren F1 but it remained the fastest production car in the world for a full 10 years.

Top British car designer Professor Peter Stevens was given the task of designing the body shell and BMW were commissioned to produce the power plant, a six litre V12.

If a car is to be very fast it helps if it is light as well; and so a carbon fibre composite material was used for the body shell. This is not only extremely light but incredibly strong as well. Sadly, it is also extremely expensive but this was a minor consideration at the time!

There was a three seater cabin; the driver sat in the front in the middle, with two passengers behind. To assist roadholding and steering the engine was mid-mounted. It was certainly an impressive car for shopping or the school run but it was on the race track where it really came into it's own; nothing could touch it. The engine was pumping out a phenomenal 627 brake horsepower, in a car that weighed a mere 1000 kilograms. Performance figures were staggering; naught to 60 took just 3.2 seconds and another 3.1 seconds to reach 100 mph. In 1993 F1 racing driver Jonathan Palmer achieved 231 mph on the Nardo test track in Italy in one.

Even today it is rumoured to still be the fastest ever non – supercharged production road car.

All this came at a cost however. The price of the completed car was £635,000 and even at that level money was lost on every car produced. Development and production costs were skyhigh, and it was estimated that it took a total of 6000 man-hours to complete every car, half of which was spent on the carbon fibre monocoque.

107 McLaren F1s were built, including racing cars and prototypes; only 64 road cars were made and sold. It is perhaps a pity that McLaren didn't simply store them away in a garage; on the rare occasions that they come on sale now the pricetag is in the millions.