The magnificent Lotus Elan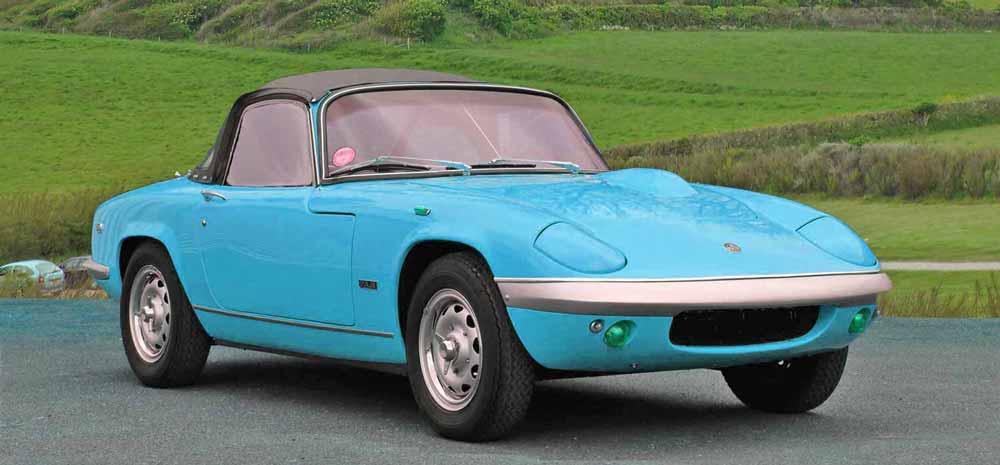 When it first hit the market in 1962 Colin Chapman's Lotus Elan was a substantial departure from the previous cars that he had manufactured. Up until then he had created very specialised cars, suitable only for the most picky enthusiasts; but the Elan was different. it had a simpler, rigid pressed steel chassis which was both strong and lightweight. It was 'Y' shaped at each end; the front end holding the engine and the rear the axle and differential. The body shell was in lightweight fibreglass.

The engine, a twin cam 1500 cc or 1600 cc in-line four-cylinder unit based on a Ford cylinder block, gave the car a top speed of up to 110 mph and 0-60 acceleration of around nine seconds. This was not all that the car offered though. Roadholding and steering were phenomenal. This car could be thrown around the tightest bends with complete confidence. Boy racers loved it!

the car's image was bolstered further when Emma Peel, the lady who every young man with a heart beat desired, drove one on the TV programme 'The Avengers'.

This was a pure sports car at it's most beautiful. Compare it with that other lovely sports car which has sold by the million, the Mazda MX5; are there not certain similarities?

The first Elan was a roadster with the 1500 cc engine but only around 20 cars were built before the engine was enlarged to 1600 cc. At this stage a hardtop was also introduced as an optional extra.

by 1968 Chapman had become a father and he realised that there must be millions of young dads who would love to have a sports car but who would want to take the family in it as well! So, a 2+2 coupe was introduced. This would still do 110 mph, whilst also being very frugal on petrol thanks to it's light design.

Chapman had always considered building cars to be secondary to racing them. However racing costs money. The Elan was his first real commercial success, and earnings from it financed much of his racing career over the following 10 years. In a huge departure from his earlier models however, this one was designed purely as a road car, and not as a racer, although quite a number of owners did use them for this purpose.

The number of cars that were manufactured is not known with any accuracy; a figure of just over 12,000 is being quoted, with over 1000 of these still in existence.